Classes
Knit Nite is Back!

Thursdays, 6-8pm, at the shop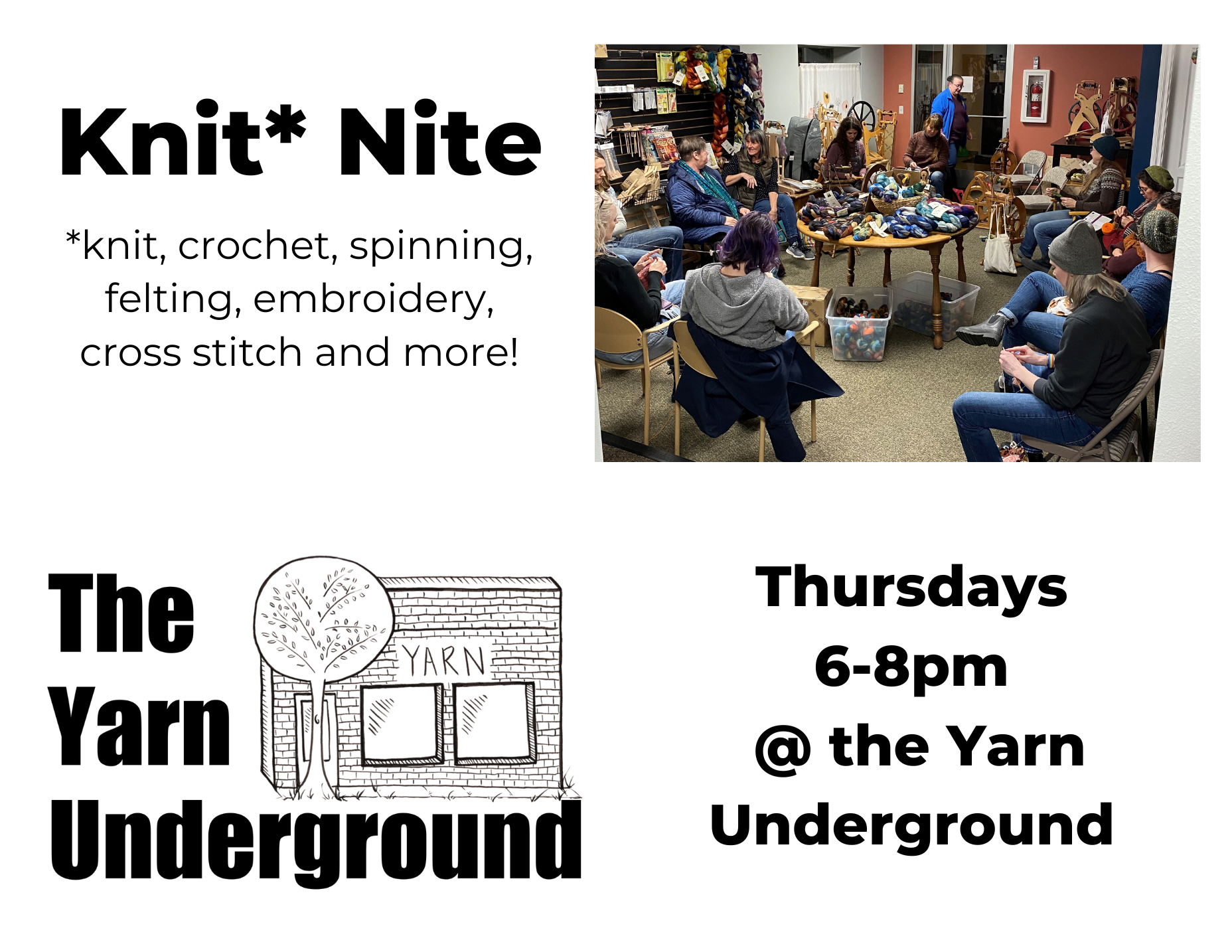 Friends Spinning dates through December!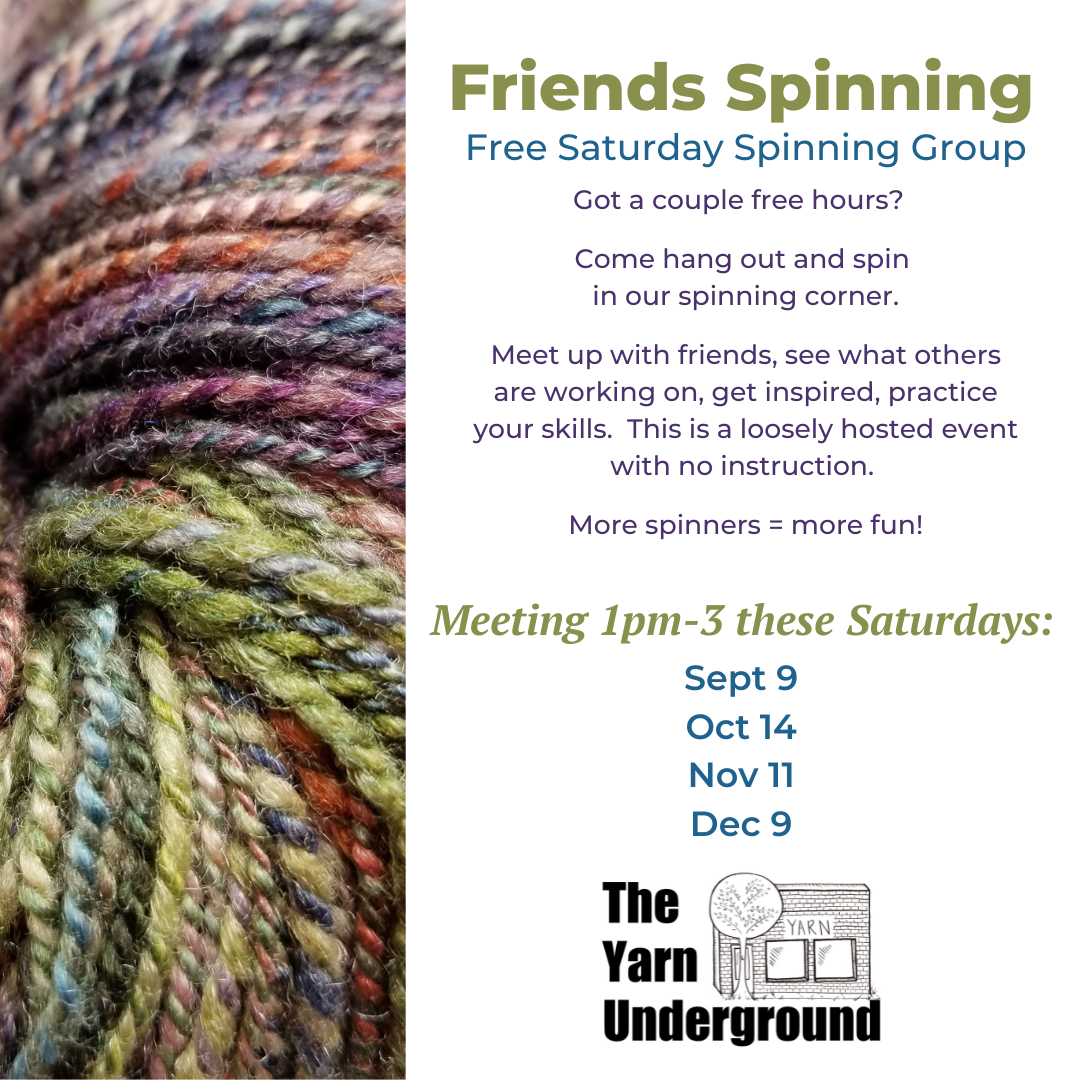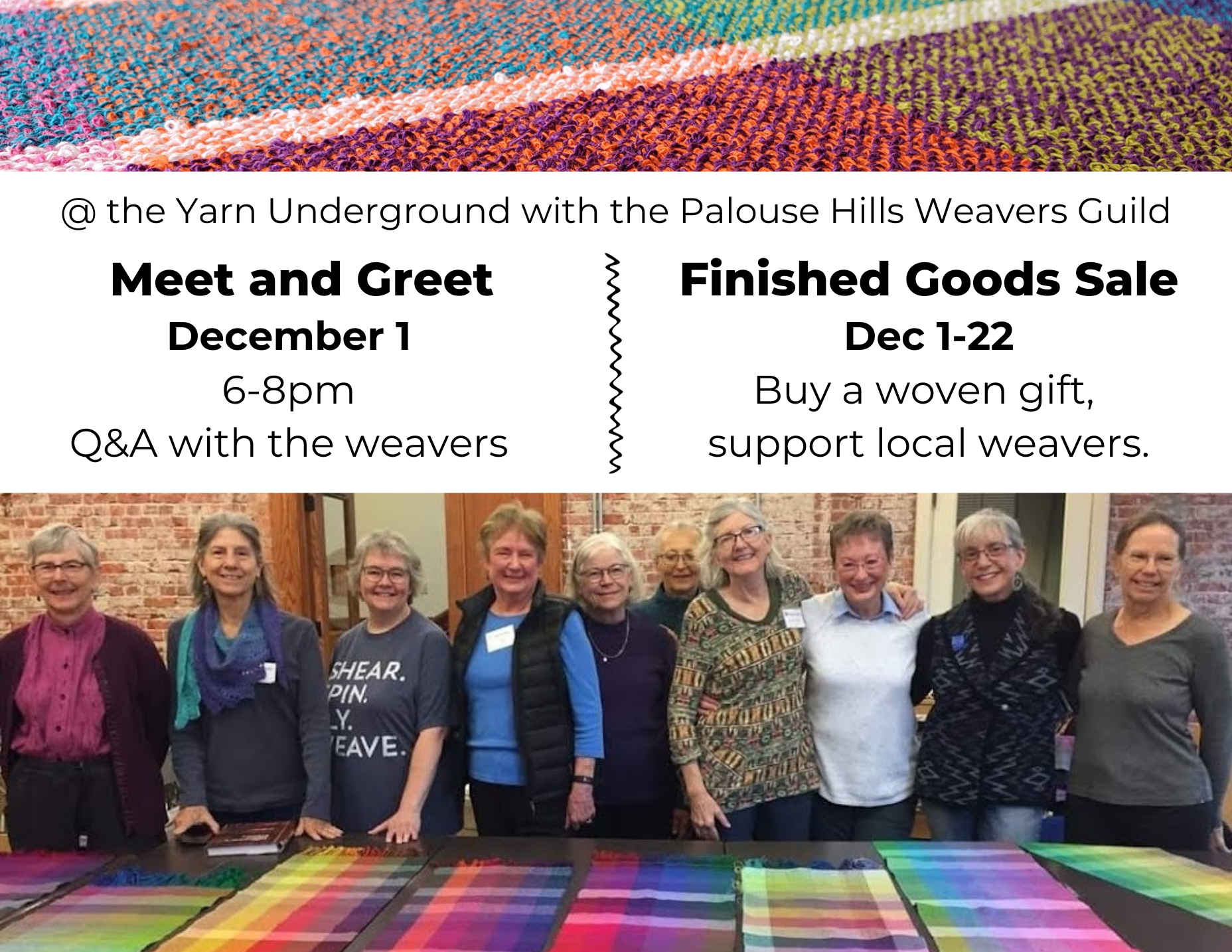 Beginner Classes

Fall beginner classes wrap up Dec 16th, next series starts in January.  See store for details.  Flexible scheduling!
Knit - 12-1:30pm
Crochet - 1:30-3pm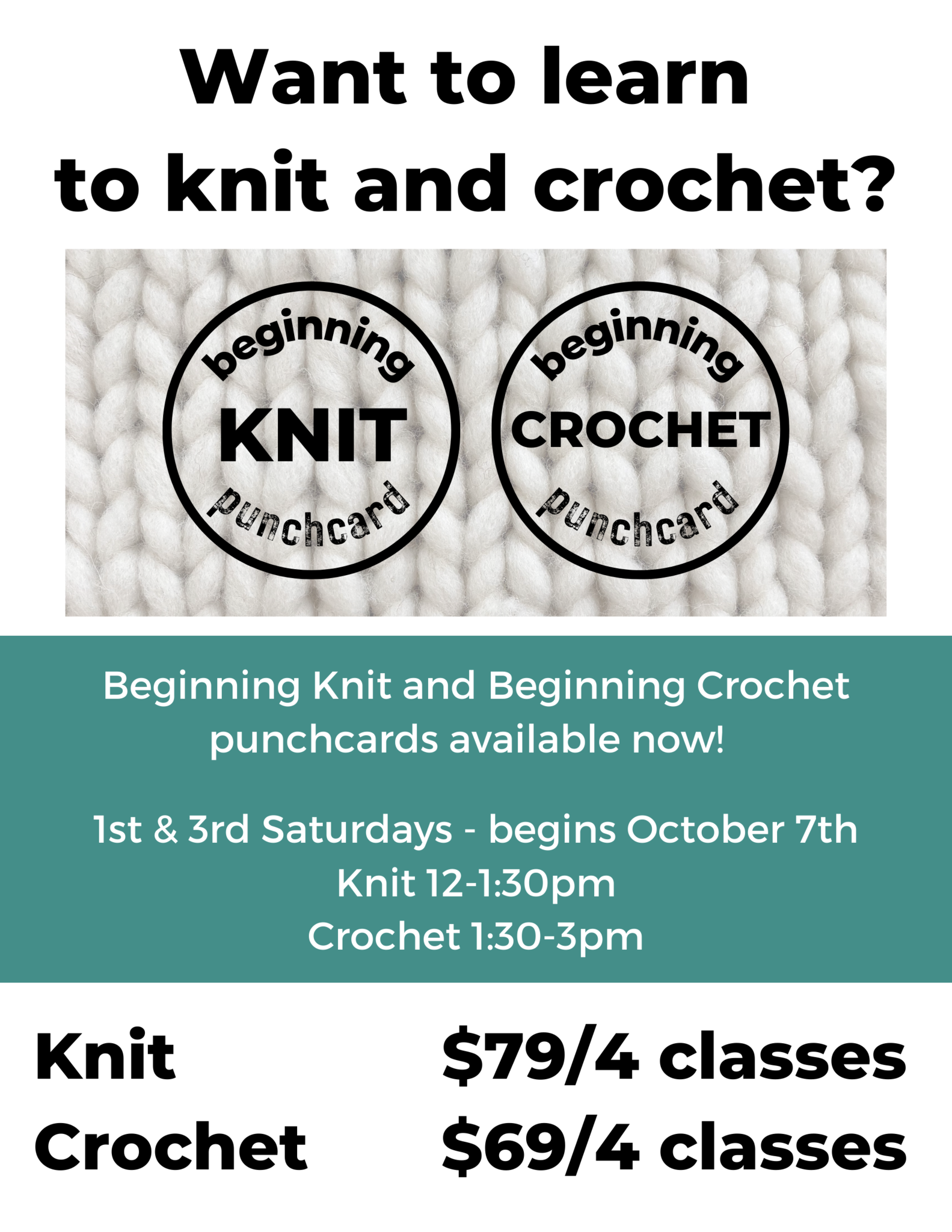 Want someone to sit down with you to help with your project?
Help Desk is 1st and 3rd Saturdays 3-4pm - $10 drop-in
Upcoming
We are currently planning classes for 2024 - beginner classes, colorwork, mosaic knitting, socks and more.
Look for a particular class? Send us an email at [email protected] to get more info.
Spinning in the new year begins with our free St. Distaff's Day spin in Jan 6, details coming.
Cabin Fever Spin In is scheduled as well!  Join us March 9, 2024, at the Fairgrounds.  Details coming the first of the new year.