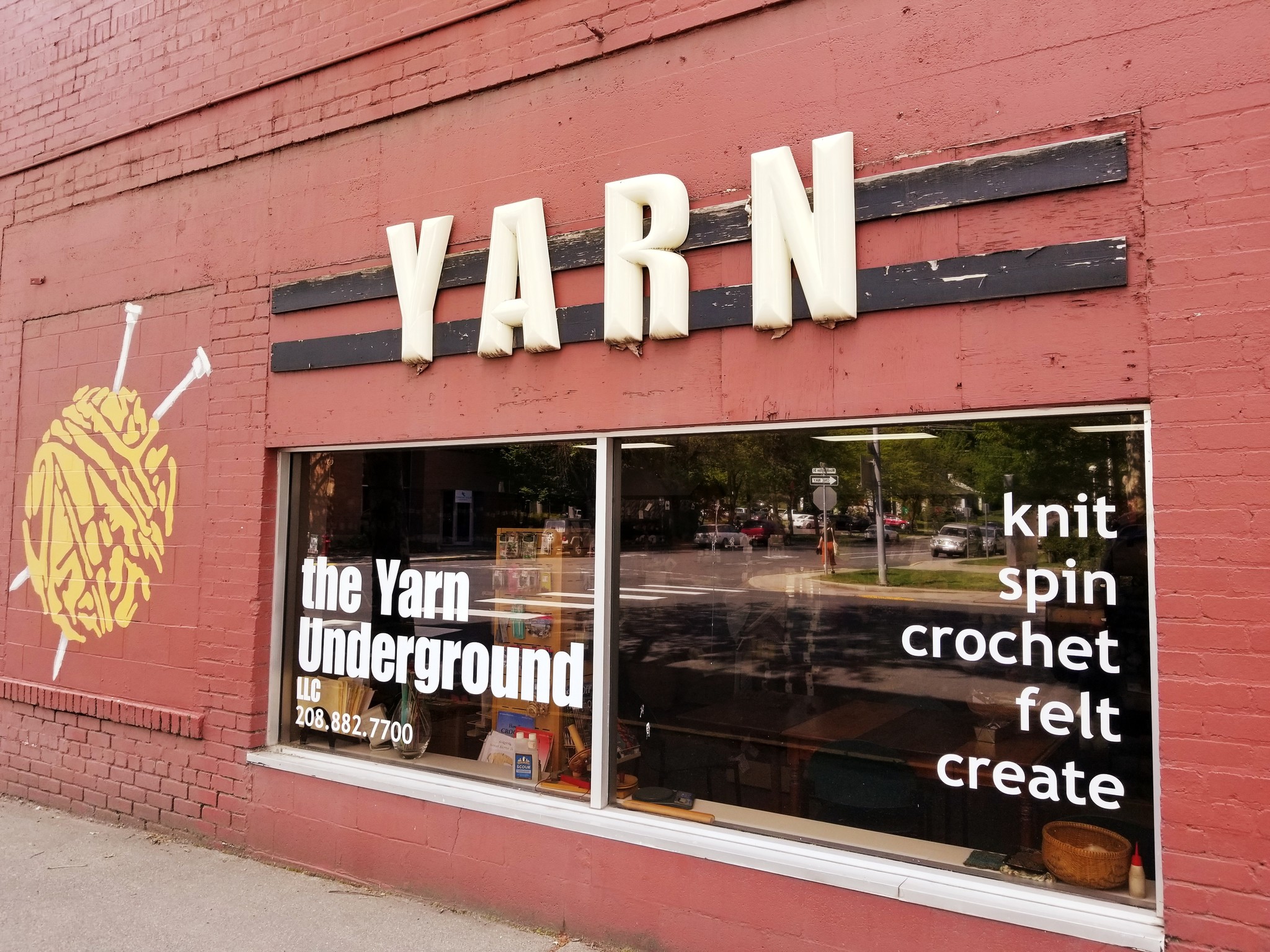 We are located at 409 South Washington Street in Moscow, Idaho
WINTER HOURS: Open to the public Tuesday - Saturday,  Noon- 5
NOW OFFERING FLAT RATE SHIPPING
$5 shipping or FREE with orders over $95 to all points in Idaho, Montana, Washington! Or
$10 shipping or FREE with orders over $95 to all other points in the contiguous US.
$20 to select countries
Community safety is top priority. Please follow social distancing and mask wearing guidelines when you visit. 

The Yarn Underground is the destination yarn store of the Palouse region.  Started in a downtown basement in 2010, The Yarn Underground consistently stands for great service and wonderful selections of wool, natural fibers, high quality tools, spinning wheels and more.  Palouse Yarn Company is our very own hand dyed house brand, and you'll find the widest selection available here.
Our mission is to keep the fiber community vibrant while supporting local and American companies and fostering an environment that is welcoming and inclusive.  We're here to bring you squishy yarn, irresistible fiber, affordable tools, and most importantly, good help. Stop by and meet the owner and dyer, Shelley -- she is here just about all the time and it is her sole purpose to make The Yarn Underground the best yarn shop on the Palouse.