Retrosaria Joao
Rosa Pomar just released a perfectly plain and cozy little vest pattern for Joao with a mohair.  We've got great ideas for you!  Click here for hand dyed skeins of Silky Mo, scroll down for Joao, and check Ravelry for the Burgos pattern!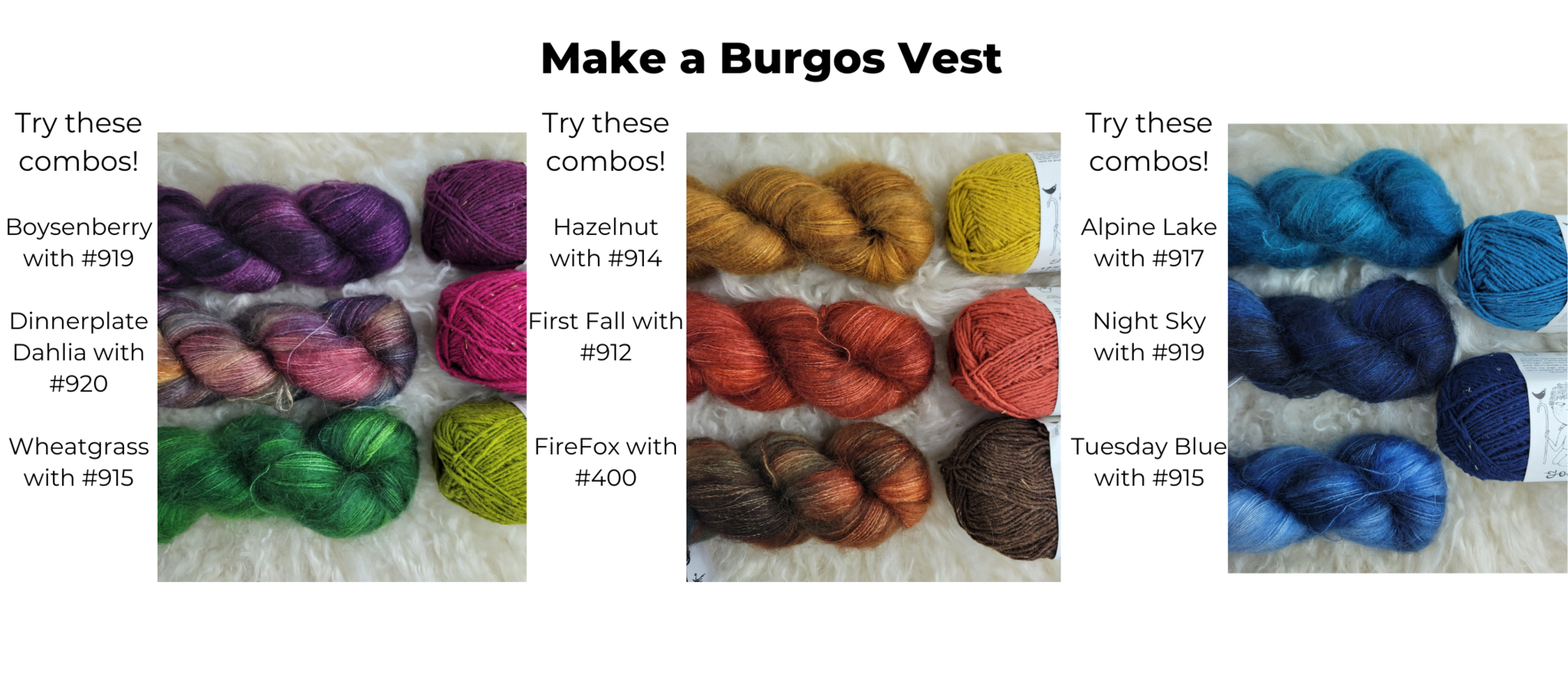 Woolen spun, grown and processed in Portugal from Portugese Merino sheep, this single ply sport weight yarn was designed to look and feel like traditional handspun yarn used in weaving.  And, it comes in a really fun bright palette of colors. 
Rosa Pomar (the genius behind all of the Retrosaria yarns!) just published a really cool and simple vest pattern for use with Joao plus a strand of mohair, see it here.  For Burgos in size medium, you'll need 4 balls of Joao plus 2 hanks of Palouse Yarn Co Silky Mo.
Gauge: 21 sts x 31 rows = 4 x 4 inches | 10 x 10cm
Put up: 149 yards per 50g ball, no winding needed
Content: 100% wool
Needles: 4m | US 6
Gauge: 21 sts x 31 rows = 4 x 4 inches | 10 x 10cm
Care: wash gently cool water, lay flat to dry
From Retrosaria:
"João yarn is made from the wool of Portuguese Merino sheep, a native breed found in the south of Portugal, mainly in the Alentejo.The Portuguese Merino Breeders Association (ANCORME) verifies the origin and quality of the fleece used to produce this yarn."