Palouse Yarn Co Cashmere Squeeze
The all-time sport weight favorite, Cashmere Squeeze. 
The best effort will be made to ship skeins that are from the same dyelot OR that match best.  Dyelots are 8 skeins.  That being said, there can be a large variation from lot to lot, and among skeins in the same lot.  And, we all know monitors and color representation vary. 
4 oz skein, 400 yards, twisted hank- wind before using.
75% Superwash Merino, 15% Cashmere, 10% Silk.
A loose gauge is great for cardigans, shawls, and every accessory you can think of.
5 - 6 sts/ inch on size 5 needles.
Here is a pic of Trescao, a size 38 knit from 2 skeins of Tuesday Blue!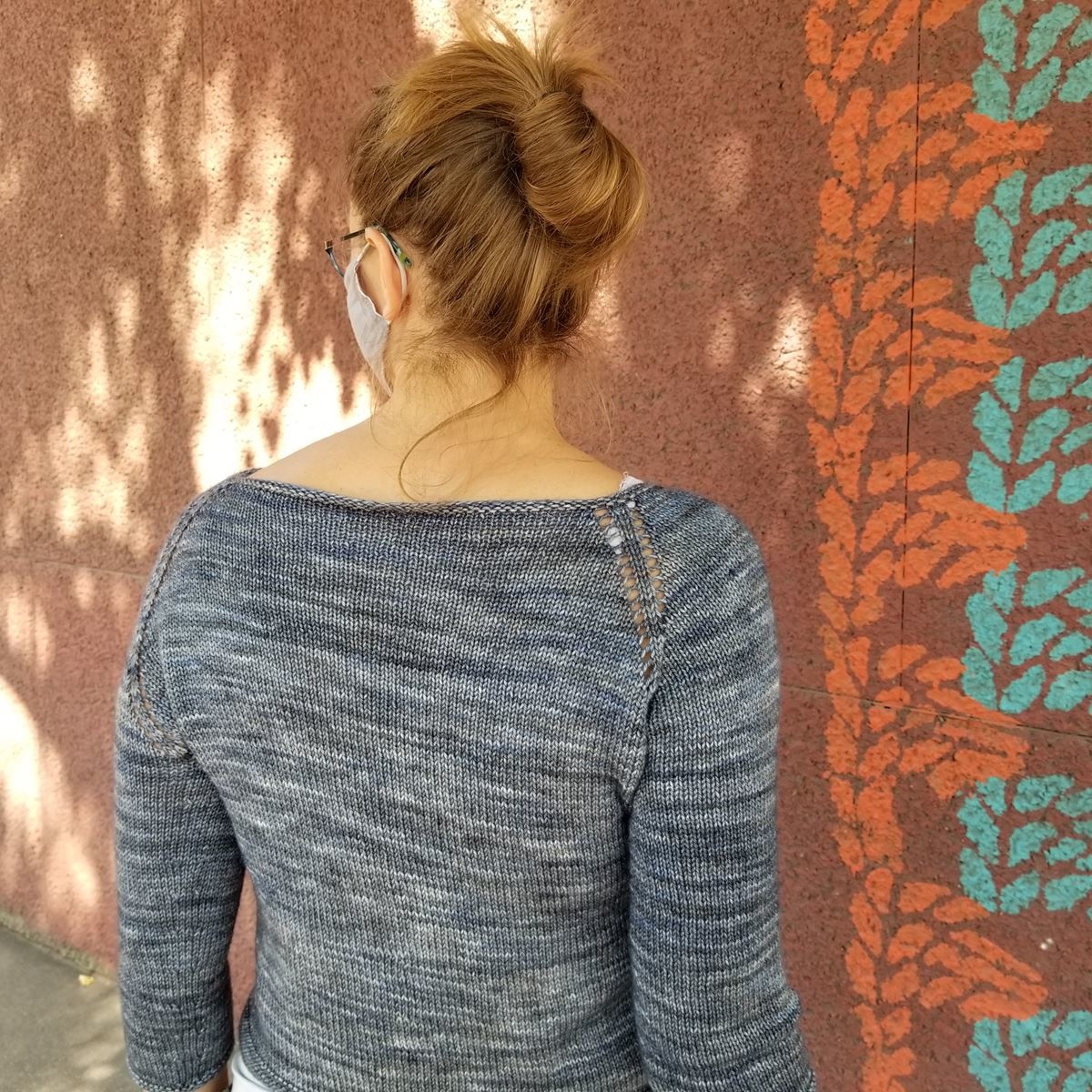 Tighter gauge makes the most sumptuous socks ever.
7-8 sts/ inch on size 1-2 needles.