Queensland United Cotton/Wool Blend
Versatile, soft and organic, we love this yarn for tees, babies, scarves, socks, and so many things.  Scroll down for all the in-stock colors, but first, a couple of our shop samples:
Here's Morrison, pattern available on Ravelry, knit with 3 balls of a main color plus 1 ball of 3 more colors, on size 5 needles!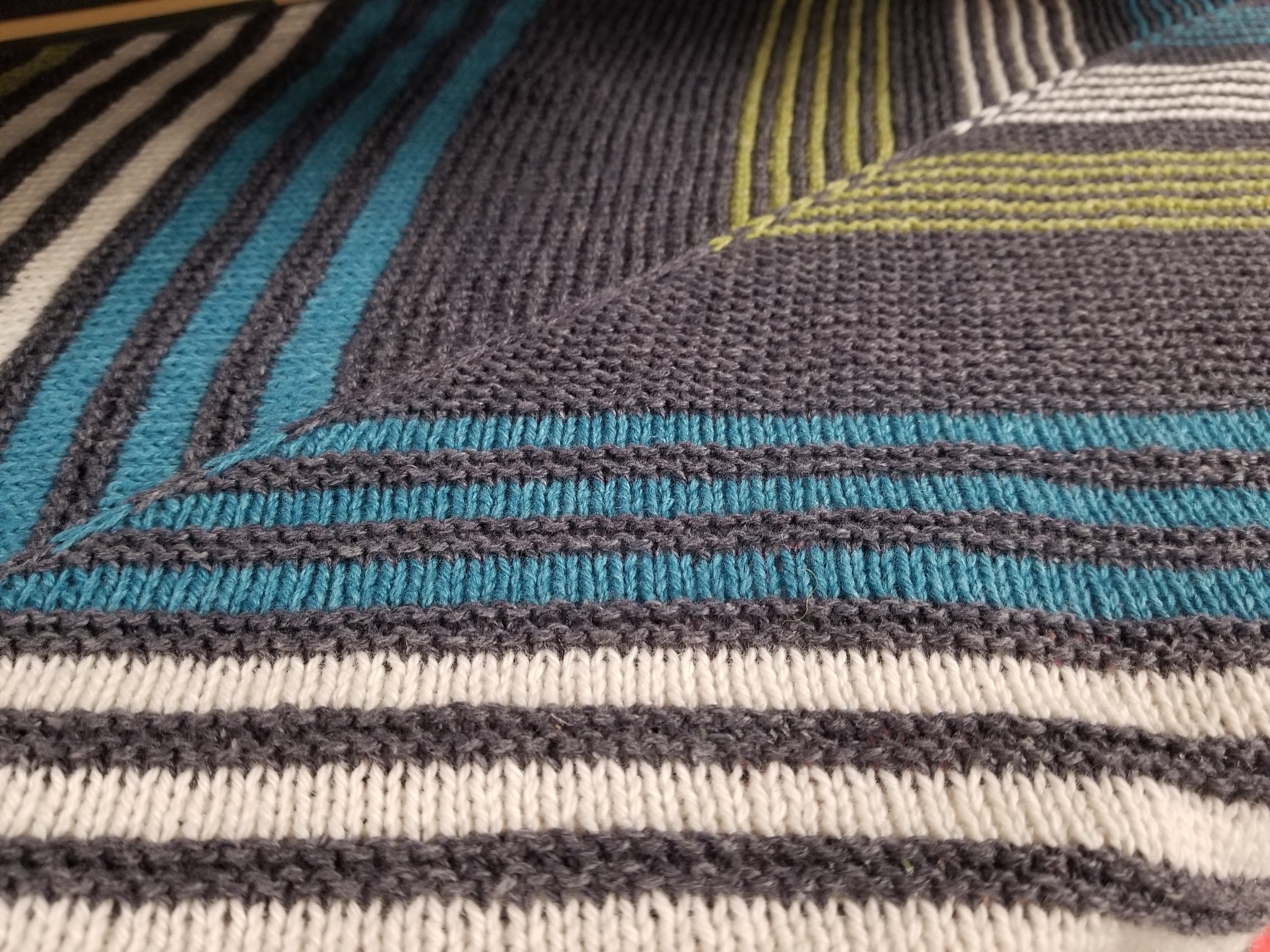 A sock head hat, free pattern on Ravelry, size 2.5 needles-- ours is 3 colors knit in helical stripes plus another for the orange brim, but you can totally make a plainer one out of 2 balls!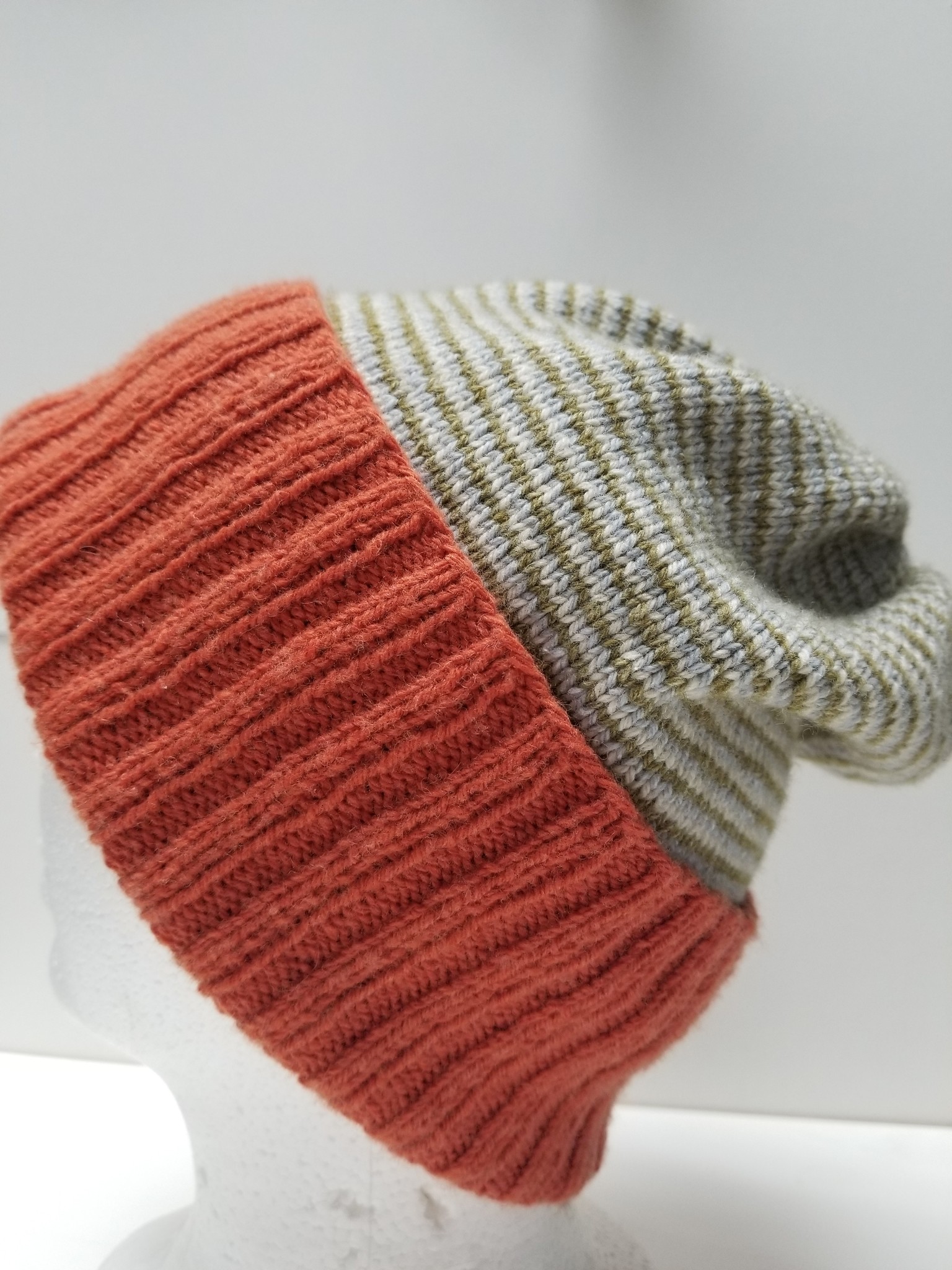 Or 1's for socks:  Get 2 balls of one color and 1 of a contrast, make socks!