7 Devils DK
For your Fireworks KAL needs, freshly dyed !  Buy a sweater quantity and we'll make sure to drop in a free gift as well.  Next shop update, June 7, same day as the project photos are revealed!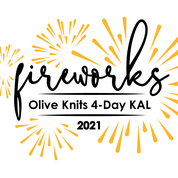 Dyed exclusively for The Yarn Underground.  [ Hey locals, this is HouseBrand HandWash DK, renamed! New names reflect our Idaho geology and geography! ]
This is super soft, 19.5 micron merino, sustainably sourced from ethically treated Australian sheep. It is so so soft, we love it for snuggly neck accessories and sweaters.
245 yards/ 100 gram twisted hank, wind before using.
Gauge: 20-22 sts/ 4", or looser for shawls
Needles size US 4-7 (3.5-4.5mm)
Hand wash gently in warm water. (felts like a dream with soap, temperature changes, and agitation!)