So close, just a few details left!
Picking up where I left off last week-- mid yoke.  I wanted to mention that as I said, I don't catch floats.  Usually.  I did deem it useful on that last row of Rust in the yoke, and I conveniently hid the float behind another Rust-colored stitch as I passed by.  So, never say never.
Short rows for the neck, pretty no fuss.  I've taken to using the yarn over short row.
Bind off the steek stitches, knit the ribbing flat, easy peasy.  One small detail this sweater neck has that I have not seen before was decreasing out half of the purl stitches on the last row.  Less lumpiness in the finished rib, I think.
Bound off!
First off, some gratitude.
Look at how thoughtful, pretty, and organized this project is.  The waistband and neckline are all done, it's like they know something the rest of the sweater doesn't.  We've conquered sleeve increases that weren't charted, floats that really wanted to be tight, loooong floats. We've joined body and sleeves, made it through rows with 300 stitches each.  We've got balls and balls of Lett Lopi knit into this project, and it LOOKS like wearable sweater!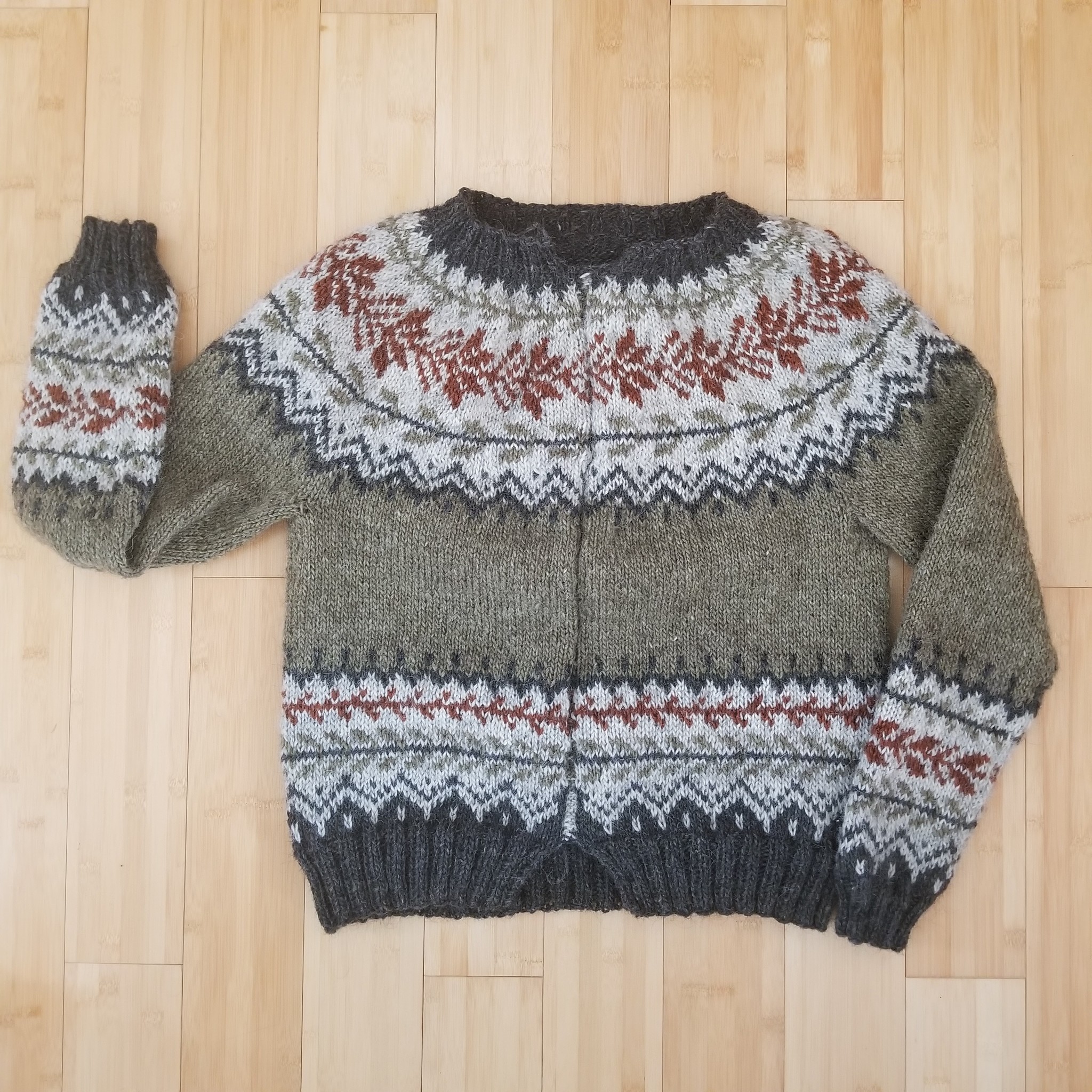 Next, let's break this into steps:
1.  Block the sweater
2.  Reinforce the steek area
3.  Steek it.
4.  Pick up and knit button band
This photo is before blocking, and you can see the texture is a little lumpy.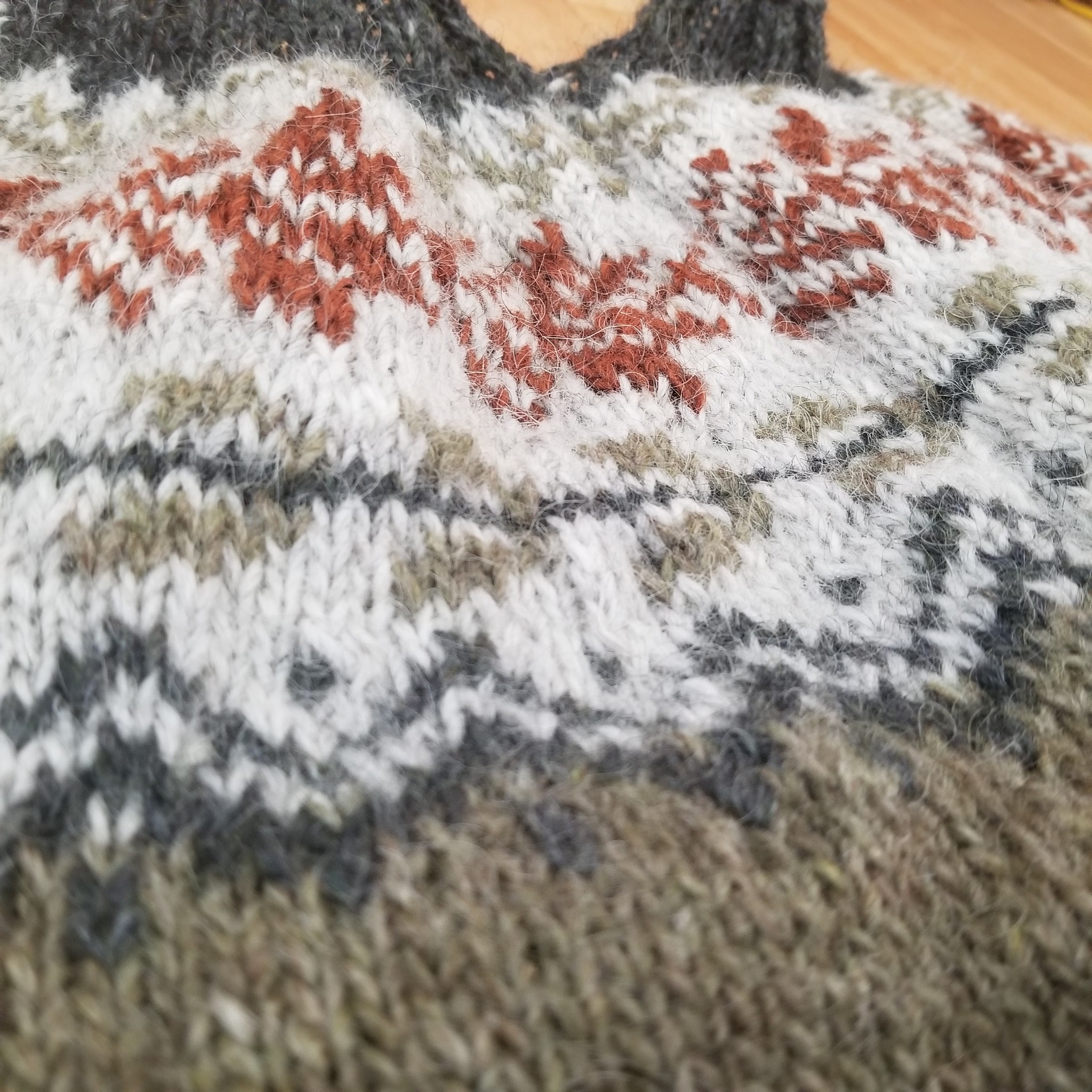 And the inside: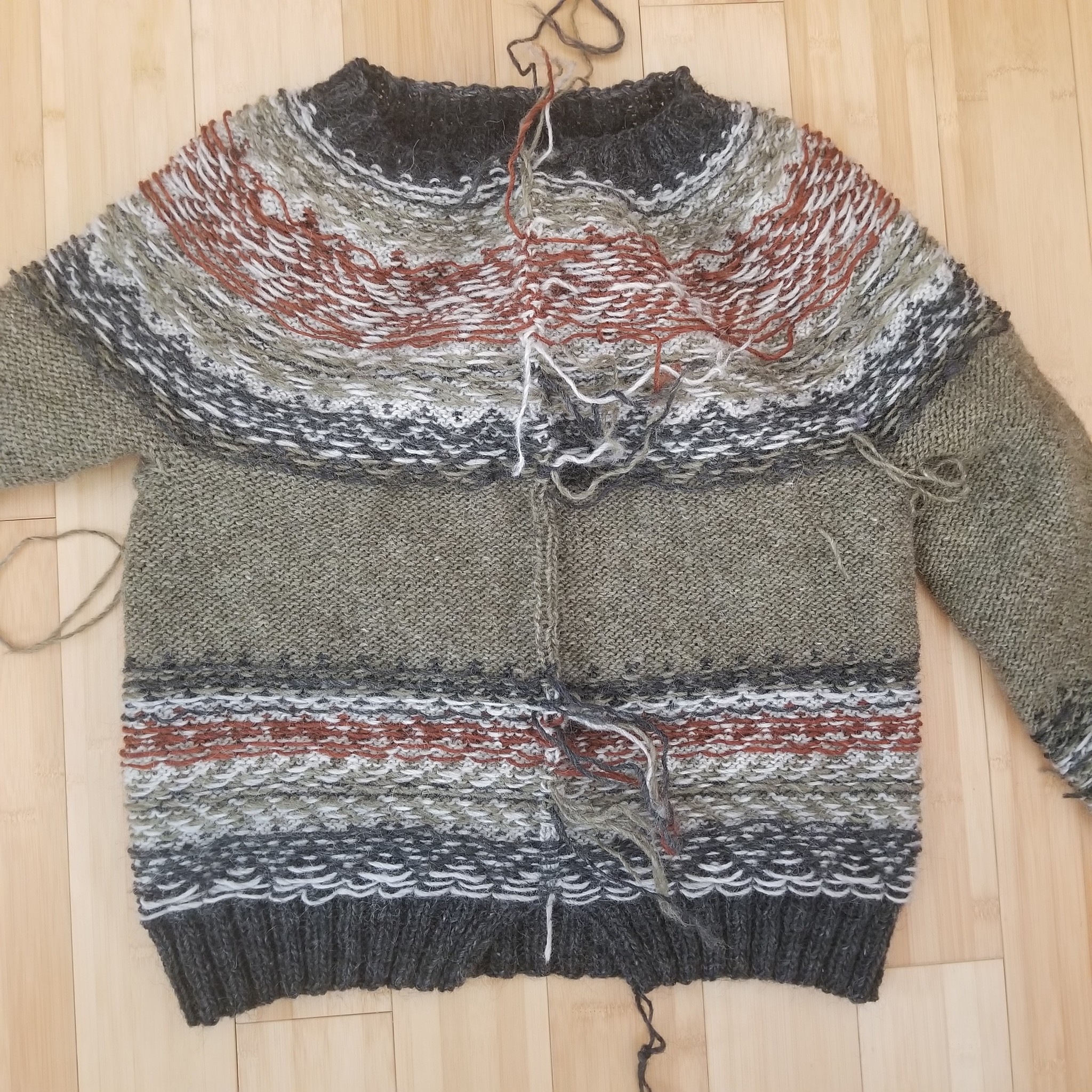 I trimmed all the shag to 4", sewed in the last few ends, and I've washed and blocked mine, see, I had help.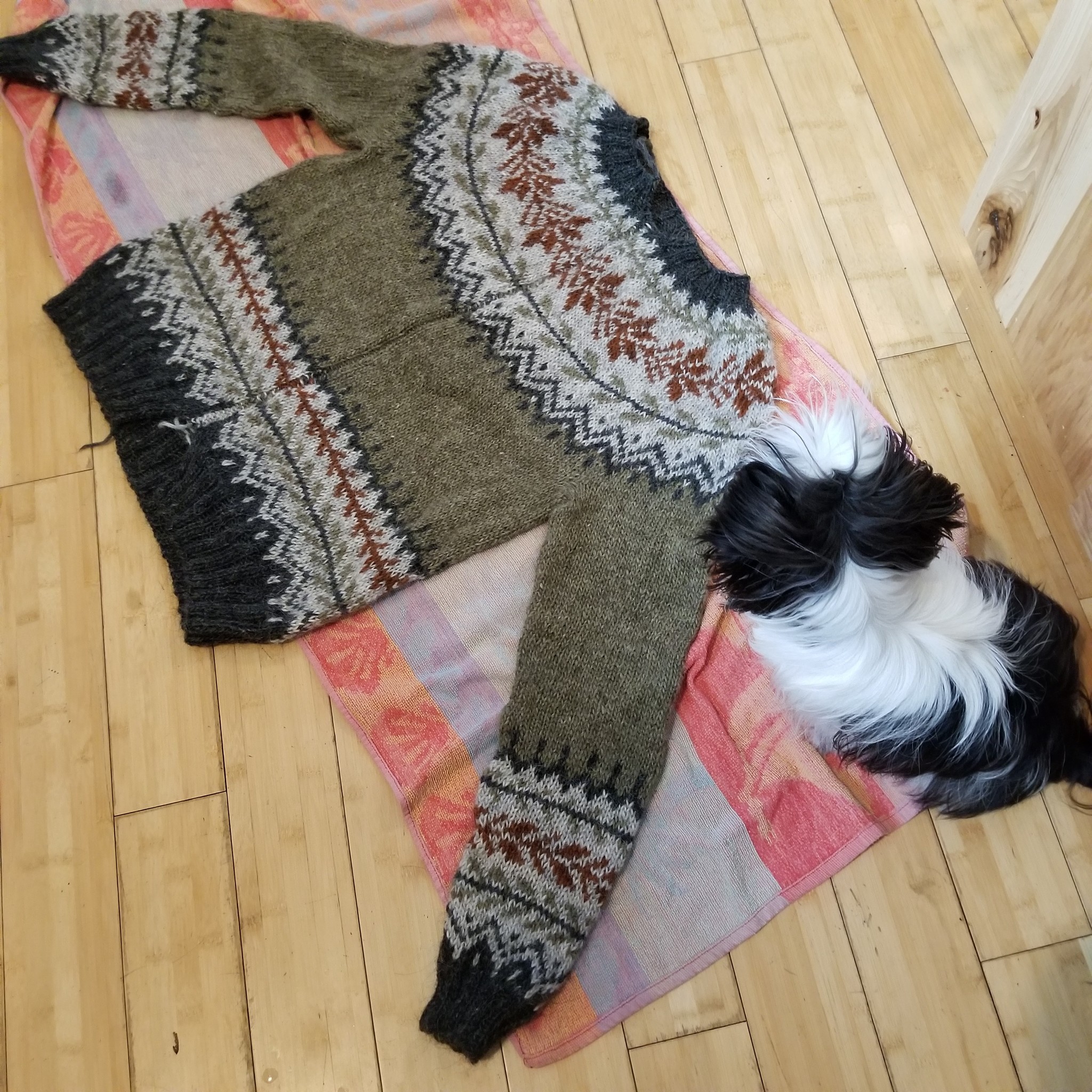 The fuzziness of Lopi yarn, all meshing together so happily.  Now Jen (The Yarn Underground's resident expert-by-doing of all things colorwork and steeks) says she hasn't found patience enough to block it first, so, there's two knitters with different opinions, you can choose for yourself.
Then, reinforcing.  You can needle felt it.  You can use a sewing machine.  You can hand stitch it.  You can use a crochet hook to reinforce it.  Some say, if the yarn is hairy enough, you won't need much reinforcing at all, and then there is the camp that suggests picking up and knitting the button band BEFORE steeking, and skipping the reinforcement altogether.  Well, I've only got one sweater to experiment on at the moment, so, here's what I've chosen.
Needle Felting!
I can't resist, it seems so gratifying. I'm doing this on Thursday at the shop if you need to see.
Then, Steeking!
Please join Jen and I for a Facebook Live feed at 11am Pacific for this event!